Tips, tricks, & Maintenance
Asphalt Paving for More Than 30 Years
Building Your Asphalt Drive or Parking Lot from the Ground Up
We determine the best course for adequate drainage and usability of your drive or lot. Proper drainage is a must in order to get the longest life expectancy from your asphalt. Usability will make you smile and keep you from cursing.
We remove and dispose of vegetation along with unsuitable subsoils (i.e., clay, marrow, muck, and deteriorated asphalt.)
We install new draining subsoils or use those already in place. Placing more asphalt or thicker base materials will not always guarantee longevity if placed on unsuitable sub base.
We install base materials. Most commonly used is road gravel of 22A or 21AA specifications, but crushed stone / concrete is also an option. The base must be a compactable product to ensure a dense, hard base for your asphalt.
Placement of the asphalt: The thickness of your asphalt is based on traffic usage, whether it is a residential or commercial location, and the weight of vehicles using it.
Continuing to provide proper care and maintenance for your asphalt investment will ensure that it lasts for years to come. (edging, sealing, etc.)
Call us to get FREE estimates!
Tips For Maintaining Your New Asphalt Driveway
Refrain from Automobile Traffic for 24 hours
Since the liquid asphalt in blacktop needs time to harden and cure, usually 6-12 months, your driveway will remain soft and pliable until then. You may walk on your new driveway immediately, however, please refrain from automobile traffic for a minimum of 24 hours (longer during hotter temperatures). Even after the blacktop has cured, do not expect it to be as hard as concrete.
Water Down Your Driveway
Your new blacktop will soften and harden as temperatures rise and fall. Watering down your driveway with a hose on hot days will cool and temporarily harden the blacktop. This is helpful, but not mandatory.
Do Not Park at The Same Spot Everytime
Blacktop is scarred by automobiles starting out too fast, pulling in too quickly, or just plain driving too fast. During the first 6-12 months, while your driveway is curing, try to avoid parking in the same spot every time. Do not turn your steering wheel back and forth when your car is not moving.
Avoid Excessive Weight
Avoid using jack stands or car ramps unless a piece of plywood is placed under them to help distribute the weight. Excessive weight from large, heavy vehicles can depress your new blacktop. Keep oil trucks, concrete trucks, and any other heavy trucks off your new driveway. When storing campers for long periods of time, again, place a piece of plywood under the tongue jack and also under the tires.
Avoid Putting Pressure in Small Areas
Lawn chairs, bicycles, and motorcycle kickstands exert weight on concentrated areas and can create holes or depressions in your new driveway. Especially watch out for those pointy high heels during the warm months when your driveway is new.
Avoid Driving On The Edges
The edges are the most vulnerable part of your driveway due to the lack of side support. Avoid driving on the edges, as they can crack and crumble easily. We suggest building up the sides of your driveway with topsoil. This will support the edges and magnify the appearance after grass is grown.
Your Driveway may Look Smoother In Some Areas
Your driveway may look smoother in some areas than in others because of the makeup of the blacktop. Blacktop has various sizes of stone, sand, liquid asphalt, and other ingredients which cause a varied texture on the surface. Also, blacktop areas that have been raked and spread with hand tools may appear different in texture than those spread by machine.
Avoid Spilling Corrosive Liquids
Avoid gasoline, oil, antifreeze, power steering and transmission fluid spills, and leaks. These will dilute the liquid asphalt in your blacktop. Any hole left by these spills should be filled with cold patch. Any hairline cracks that may have developed over the winter due to the contraction and expansion of the ground should be filled with crack filler. These products can be purchased from your local building supply store.
Seal Coating Your Driveway
To preserve your new driveway, it is prudent to seal coat it after paving. Sealing too soon, however, may cause damage to your new drive. The best time to seal is 6-12 months after it has been paved and every 2-3 years thereafter. Because blacktop is naturally porous, water can seep into and through the paving. This not only causes deterioration, but results in ridges and upheaval due to frost and freezing. Blacktop is also softened and broken up by gasoline, lubricating oils, grease, road salts, and antifreeze, which drip from cars. Sealer protects blacktop with a coating that is impervious to these harmful elements. Unprotected driveways remain porous, dry out, become rough, and lose their life rapidly.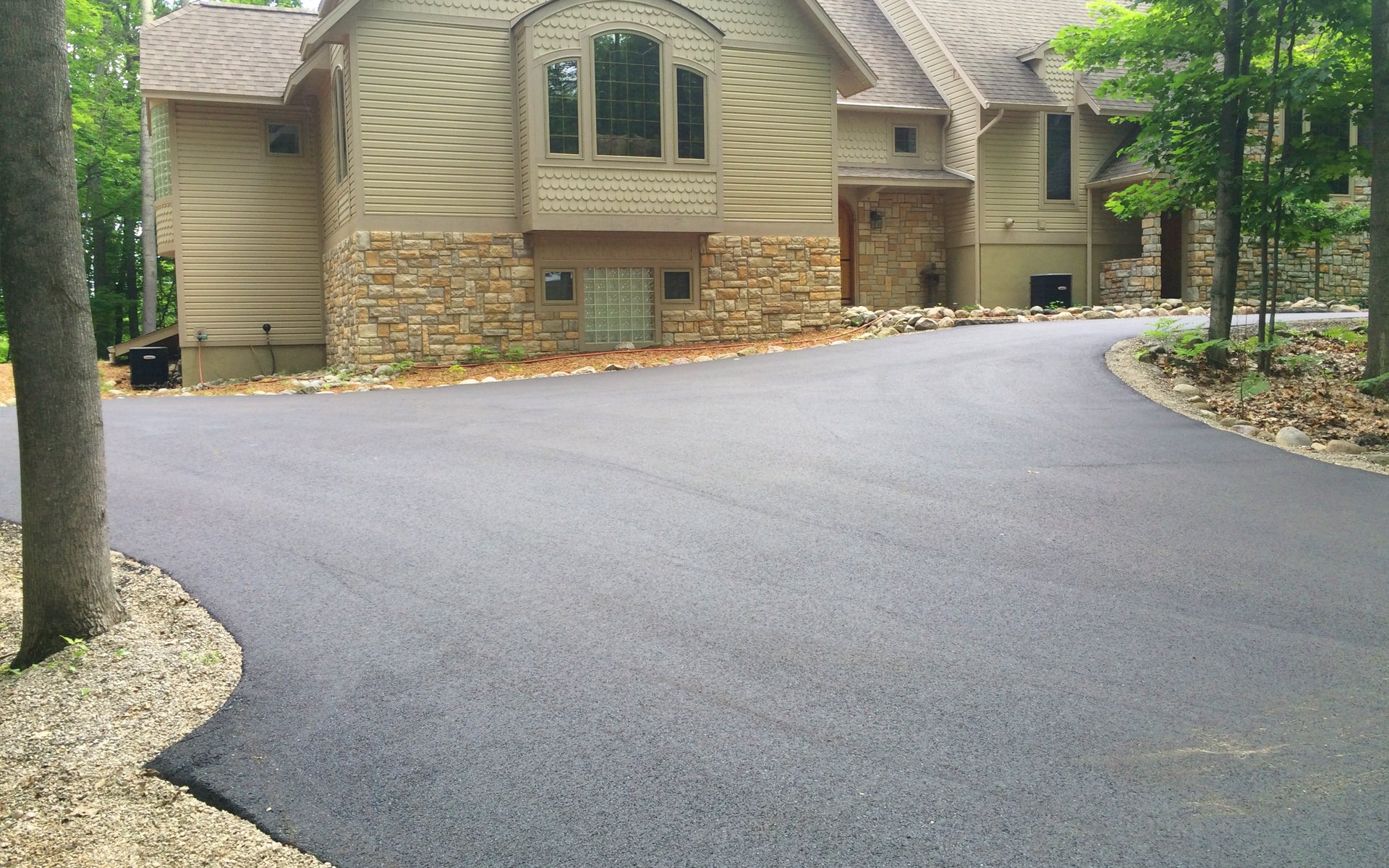 Residential services
Get rid of unsightly cracks and unleveled areas of your driveway for an affordable price.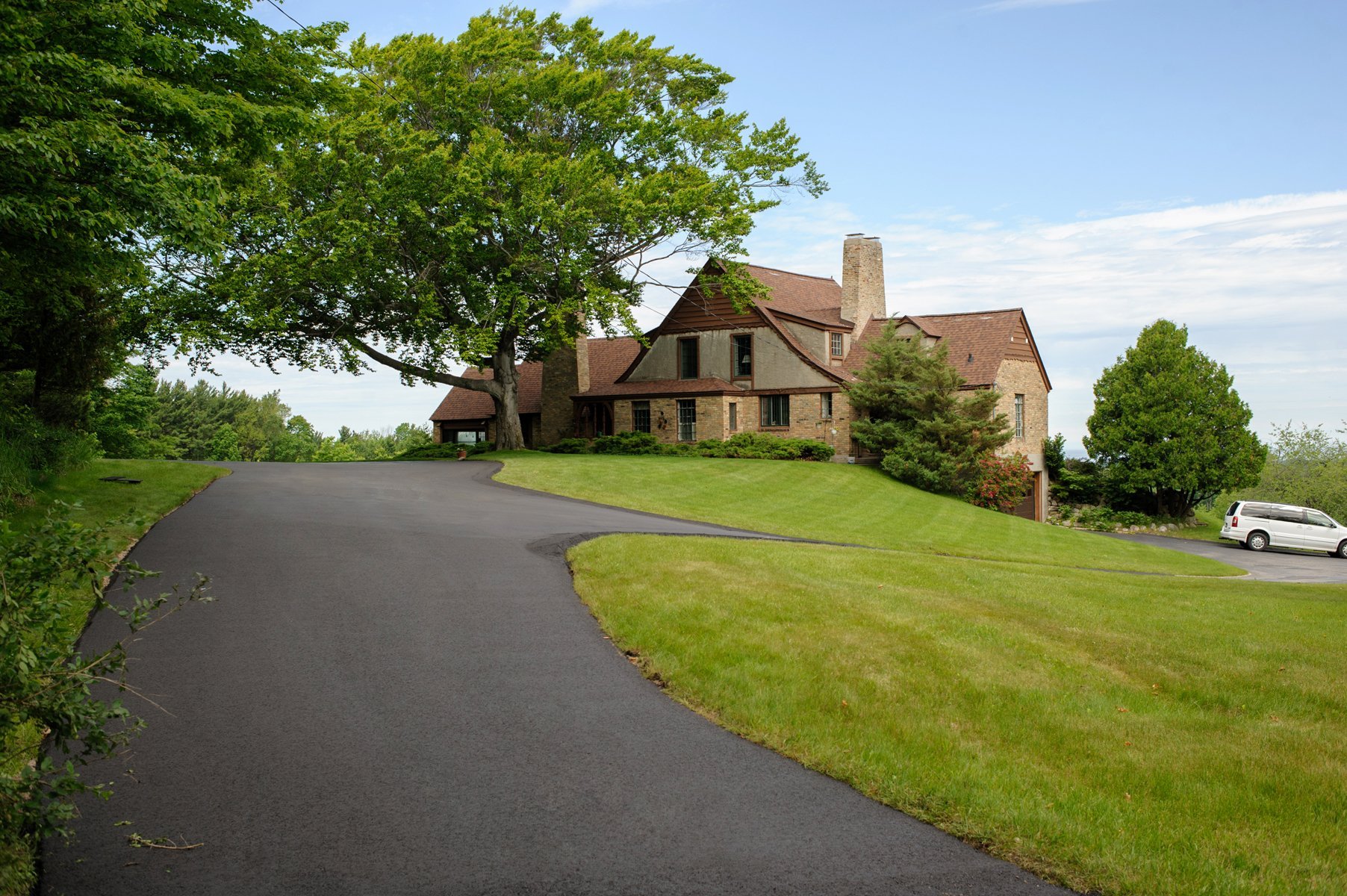 Maintenance tips
There's a lot to know about asphalt. This information is intended to explain the process involved in the creation of a high-quality paved surface.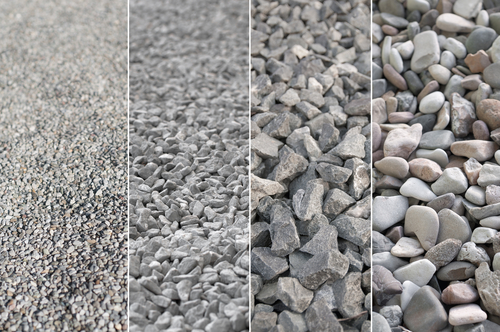 Material sales
Get all of the materials necessary to maintain your asphalt driveway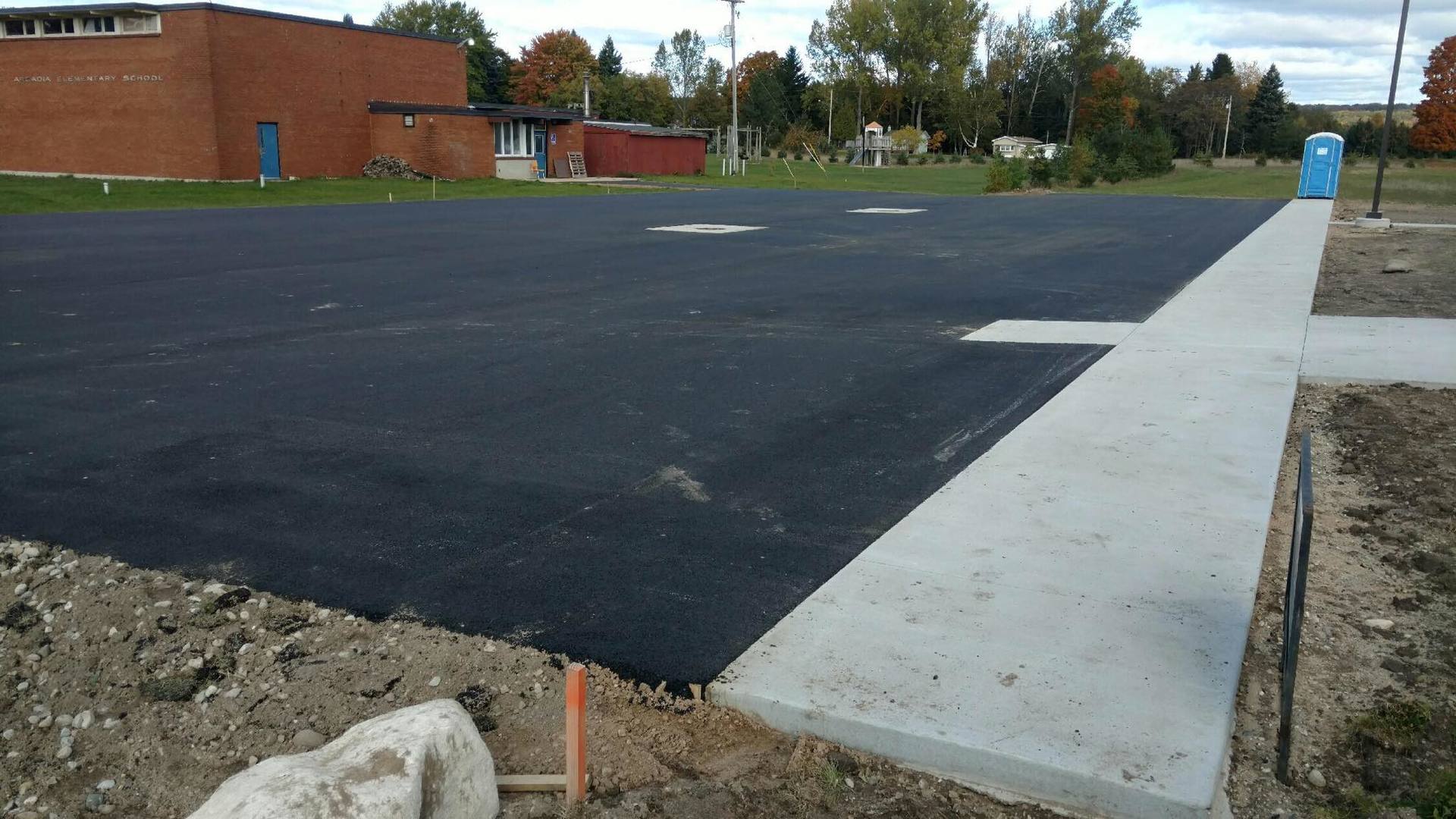 Our Work
You'll get over 30 years of experience when you come to the experts at Ron Brown & Sons Inc
Mailing Address
P.O. Box 254
Bear Lake, Michigan
49614
Serving Manistee, Benzie, Grand Traverse, Leelanau, Wexford, and Mason counties